When Mahsa Amini, a 22-year-old Kurdish woman, stepped off the train for her holiday in Tehran last September, she was wearing a loose black chiffon headscarf with five strands of hair. The hair was a statement – five strands that symbolized brave defiance of the regime, on the way to completely removing the headscarf. She chose dark red gloss to cover her lips, a decision that seemed to foreshadow the bloodshed that was to follow. Within minutes, a guidance patrol, the Morality Police of the Islamic Republic of Iran, took her aside and beat her to within inches of her life. Accused of immoral dress and appearance, she died in custody soon after.
For months, the world watched as Amini's death sparked an outpouring of resistance on the streets of Iran, with protesters communicating their politics through fashion and, in many cases, being punished for it. Hundreds died in ongoing protests related to headscarf laws and dress codes. But as protests intensified last month, news emerged that government officials were considering changing the law.
Amina's story is not unique. Nor is it new. For decades, fashion, style and makeup choices were dictated by the country's strict laws. The Islamist regime—which came to power during Iran's 1979 revolution—helps exercise its authority by regulating public dress and appearance, enforcing austerity through dress. Women should be dressed in loose, preferably black cloths that cover them from head to toe. No hair or ears should be visible; the scarf should be so tight that it reveals only the oval part of the face. Make-up or flashy accessories are not allowed.
Protesters defy these laws in myriad ways; recently, cutting off his hair in solidarity with fellow Iranians. (Striking hairstyles for men or hair sticking out of headscarves for women can be grounds for arrest and public flogging.) Any sartorial choice can become a political battleground. Any display of clothing may be a punishable offence.
Navigating the changing politics of beauty
There is a long history of entwining fashion with power and rule in Iran, dating back to Qajar Dynasty, who ruled Iran from 1789 to 1925. In the 19th century, images of male and female beauty were strikingly similar, with oval faces and moonlike eyes lined with kohl, heavy brows joined in the middle, and face-framing hair. Men appeared beardless, sometimes with mustaches – women too. Beauty was explored through the face, body and choice of outerwear, which in the 19th century included baggy harem pants and tunics for men and women. Both sexes embraced the same styles, playing with gender on both sides – the politics of which were understood and explored through ideals of beauty. Supporters of the dynasty chose a similar aesthetic and expressed their politics through their stylistic choices.
Each successive ruling party in Iran has changed its fashion to match its political point of view. And as each ruler came to power articulating his style, so did a subculture that retaliated against those in power through opposition goods.
For example, when the Pahlavi family re-emerged as monarchs in the 1960s and 1970s, they signaled their adherence to the West by favoring Western trends. The royals and their supporters wore haute couture, fresh off the catwalks of Paris and Milan, as they walked the streets of urban centers across the country. Yves Saint Laurent was pleasantly surprised to see his miniskirt designs introduced in Iran before they were accepted in the US. Imported Western chic was the currency of the royalists. This was followed by hair and makeup for men and women.
But the emerging class of dissidents saw those elections as evidence of a corrupt regime, which is eroding the country's moral order by becoming "Westtoxicated", or excessively fascinated by the West. Long legs emerging from tweed miniskirts or short kaftans were considered unacceptable. As well as the lovable painted designs of blue and green eyeshadows that accentuated their faces.
To express their resistance, Islamists encouraged women to wear the chador, a black cloak that covers their bodies. The men were told to cover their faces with their beards. And Oxford shirts with ties were criticized as "too Western." Instead, rounded collars and heavy linen dresses in muted colors were seen as symbols of Islamist resistance.
When the Islamists won the overthrow of the Shah, they ran on a platform of reclaiming Iran for Iranians, and their platform would be enforced by regulating modesty and dress. In the early 1980s, when Ayatollah Khomeini brought the Islamist regime to power, the hijab became a mandatory dress code for women.

Decoding protest clothes
Now, the Iranian people are once again using their style to express their opinion. In order to strike back at the regime they disagreed with for the last four decades, fashion was their means of communication with each other and with the brutal Islamists in power.
It began in the late 1980s with a scarf that slid back millimeter by millimeter, earning the movement the nickname "The millimeter revolution." The more strands of hair pulled forward, the more revolutionary the individual. If the hair was dyed, even bolder. And high fashion was reserved for closed spaces – house parties, raves or underground concerts. Women would walk in and immediately throw off their black veils, revealing glittery nightgowns or even haute couture.
Slowly, by the late 1990s, brightly colored scarves and tight-fitting coats replaced the black chador. Bodies were still covered, technically, but Islamic outerwear became fashionable. Women played with colors – white or red were revolutionary. They played with form – the more structured or fitted the aforementioned cloak, the more fervent the resistance. Red lipstick and heavily made-up eyes became de rigueur.
In the summer of 2004. thousands of women organized en masse to appear on the streets of Tehran in open-toed shoes with red lacquer varnished on the hands and toes. They felt that the punishment – allegedly hands dipped in cockroaches and feet covered in insects – could not possibly be carried out on thousands of women at once. If they all showed up on the same day, there weren't enough cockroaches in all of Iran to arrest more than a hundred women at once. They were correct. The first few dozen experienced that fate. But the regime was outnumbered and, it seemed, outnumbered. After July 2004, open-toed shoes were considered legal.
Look in the future
Fashion in Iran is not just about looking good. Since just removing the headscarf can earn a woman a fatal beating, as Amini showed us, it is indeed a revolutionary act. The more striking the appearance, the more women and men allies in the resistance express their disrespect for the regime. The byproduct is a gradual reduction of regime power through style – and right now, it seems to be working. Take, for example, the abolition of the morality police and potential changes to the mandatory hijab law. It may be a small step, but it's something. One cannot help but think that a great leap is necessary and that it has been long overdue.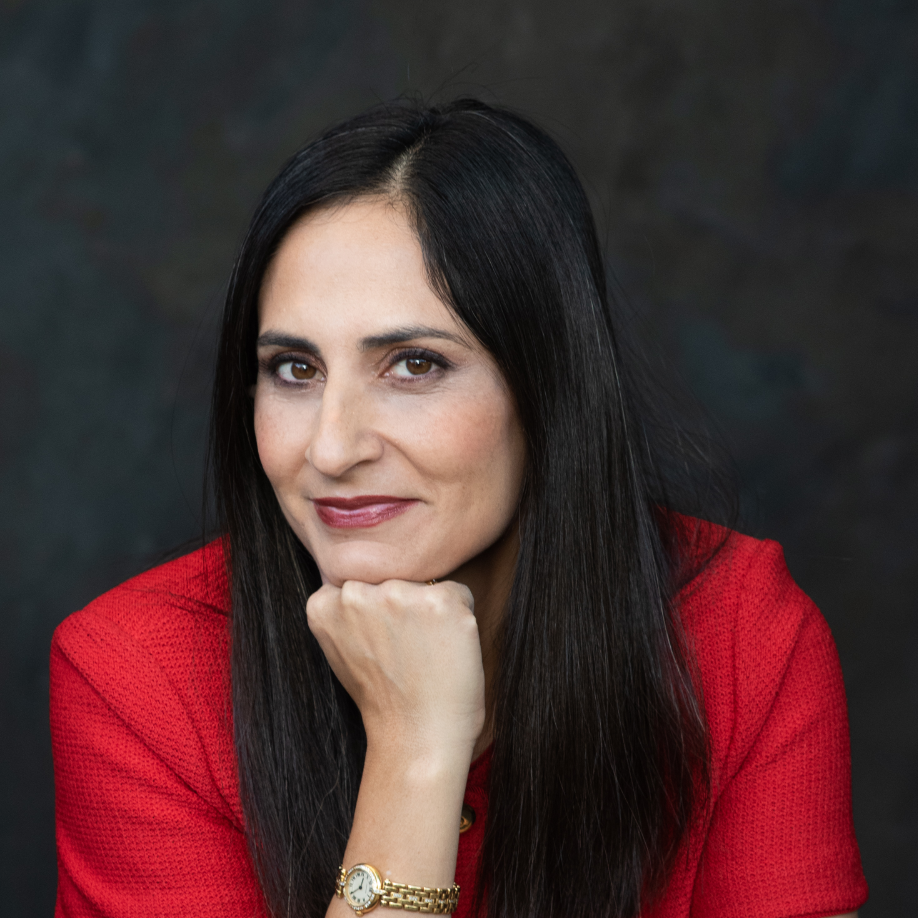 Pardis Mahdavi, PhD is provost and executive vice president at the University of Montana. Her research interests include gender work, human trafficking, migration, sexuality, human rights, transnational feminism and public health in the context of changing global and political structures. She is a lifetime member of the Council on Foreign Relations and has been a fellow of the Social Science Research Council, the American Council of Learned Societies, Google Ideas, and the Woodrow Wilson International Center for Scholars.