My wife Linda Row, who has died aged 64 from acute pancreatitis, was a clothing and textile designer. We met in 1976 on a basic art course at St Martin's School of Art. I went to Chelsea School of Art but she stayed on to study fashion and design alongside singer Sade Ada, couturier Stephen Jones and academic and cultural commentator Iain R Webb. From St Martin's, Linda, known to friends as Loulou, immersed herself in the underground music scene in the 80s, making waves with her miller company, with Steve Dash, Black Habit (1985-87).
After the birth of our son Louis in 1991 and daughter Eva in 1995 and living in South London, Linda founded Clothworks (1997), one of the UK's first ethical and sustainable clothing brands. In 2002 we moved to a converted chapel in Bradford-upon-Avon, Wiltshire, where Linda launched Boutique Ethique (2006), which extended its ethical approach to the fashion business by using scraps for interlinings, biodegradable joints and textiles dyed without the need for toxic chemicals. .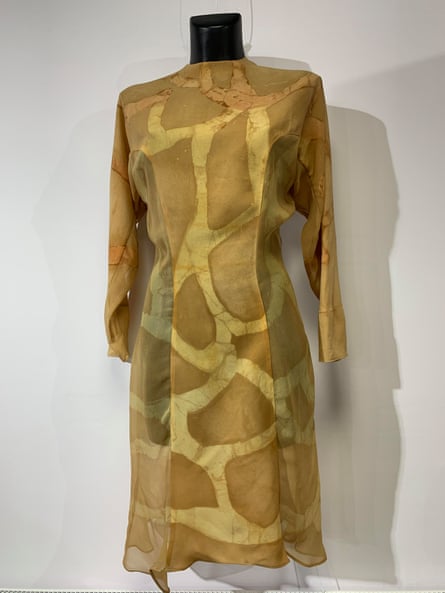 She became a Fellow of the Royal Society of Arts (2011-14) and after an MA in Textiles at Bath Spa University in 2012 she founded Seam Collective with fellow students Desiree Jeans, Tabitha Stewart and Penny Wheeler. After working alone in her studio for years and raising a family, she discovered that working together is much more successful and profitable in achieving sustainable results. In Seam, she found a group of like-minded and extremely talented individuals who valued sharing ideas and friendship. The collective has secured funding from the Arts Council for its mission to create fabrics with plant dyes. She recently set up Foraged Color to show that sustainable textiles can be made from farmed yarn, natural dyes and minimal waste.
Linda has had a long-standing interest in assessing the effect of non-ionizing radiation from mobile phones and wifi on human health, and in 2014 she embarked on a PhD at the Manchester Fashion Institute, Manchester Metropolitan University, to investigate how smart textiles could be developed to neutralize such radiation. for the electro-sensitive population. She received her doctorate shortly before her death.
Linda was born in Bushey, Hertfordshire, to mother Dora (née Aves), a weaver and Ronald Care, who had a printing company, and she went to school in Hemel Hempstead. Her maternal grandfather, Owen Aves, co-founded the Institute of Optometry (London Refraction hospital) in 1922 in South London.
In 2021 we moved to Stroud, Gloucestershire, to a cottage with four acres of garden including a wildflower meadow, allowing Linda to continue experimenting with dye plants and growing her new favorite crop, flax. She will be greatly missed by all who knew her and understood her passion for life and art.
Linda is survived by me, Louis and Eve, her brother Tony and her two sisters Jenny and Sue.