There's a new "knight club" in downtown Elburn, but it's not the newest nightspot in town.
Instead of cocktails and wine, visitors will find protein shakes, teas, aloe water and coffee.
Knight Club Nutrition opened Sept. 24 at 99 E. North St. The company is owned by Elburn resident Lori Palmisano, 55, and her daughter, Jessica Heinrich, 27, who is also a local high school teacher.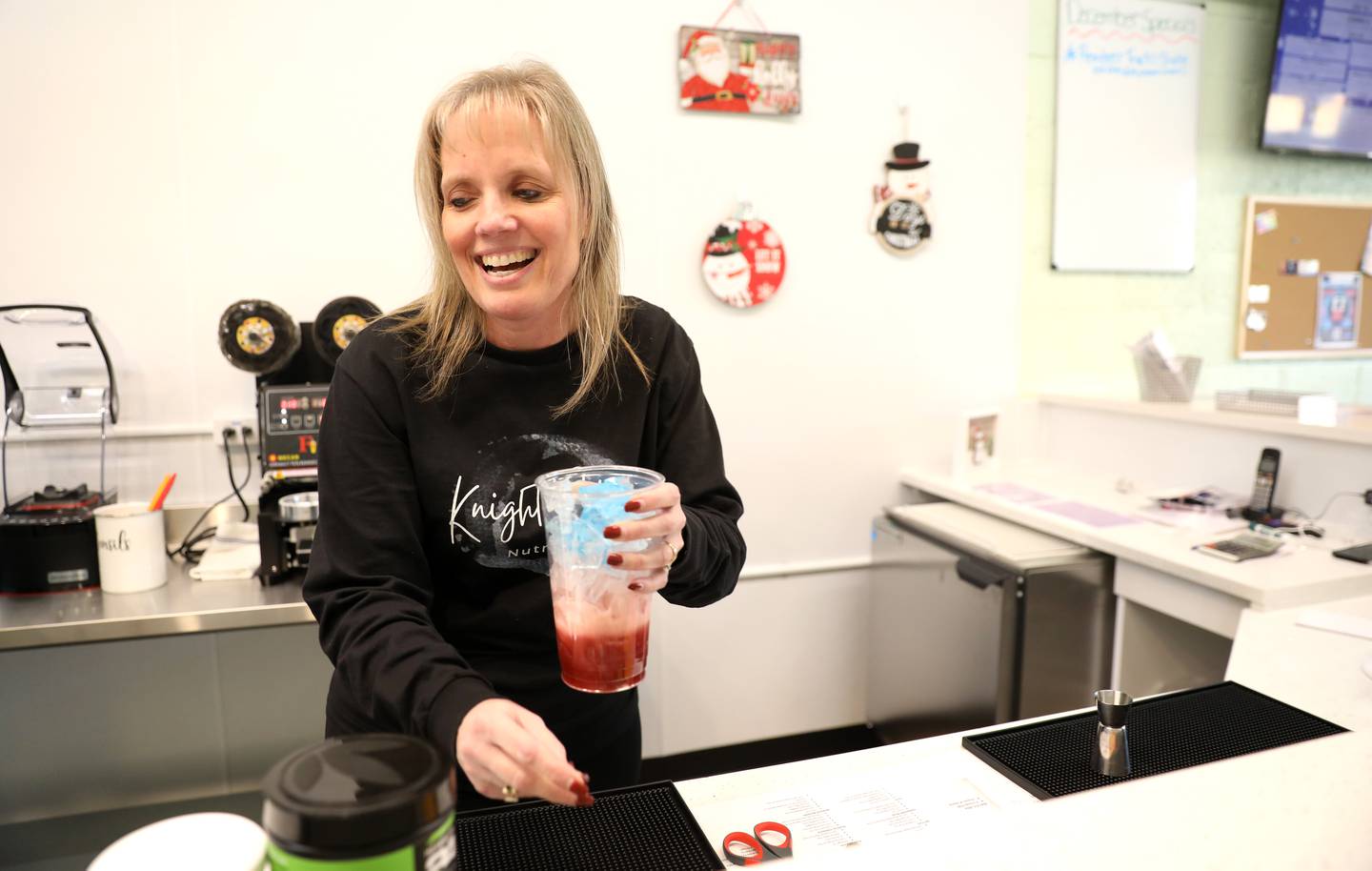 Knight Club Nutrition's protein shakes contain 24 grams of protein, vitamins and minerals, with only 200 calories, Heinrich said. They offer a variety of flavors including cookies and cream, peanut butter cup, strawberry banana, birthday cake and more.
"Our shakes are so delicious and don't have that protein flavor that many shakes have," Heinrich said. "It contains the entire meal and leaves you feeling full. I feel like a lot of healthy products don't taste good, but these really do."
"Enhanced teas" contain ingredients that can help boost energy levels and boost immunity, Palmisano said. Aloe waters are concentrated aloe mixed with water of different flavors that can help with digestion.
"Our products are natural and healthy. People say they feel better after our shakes and teas," she said. "I know they give me energy and keep me feeling full. You just feel good."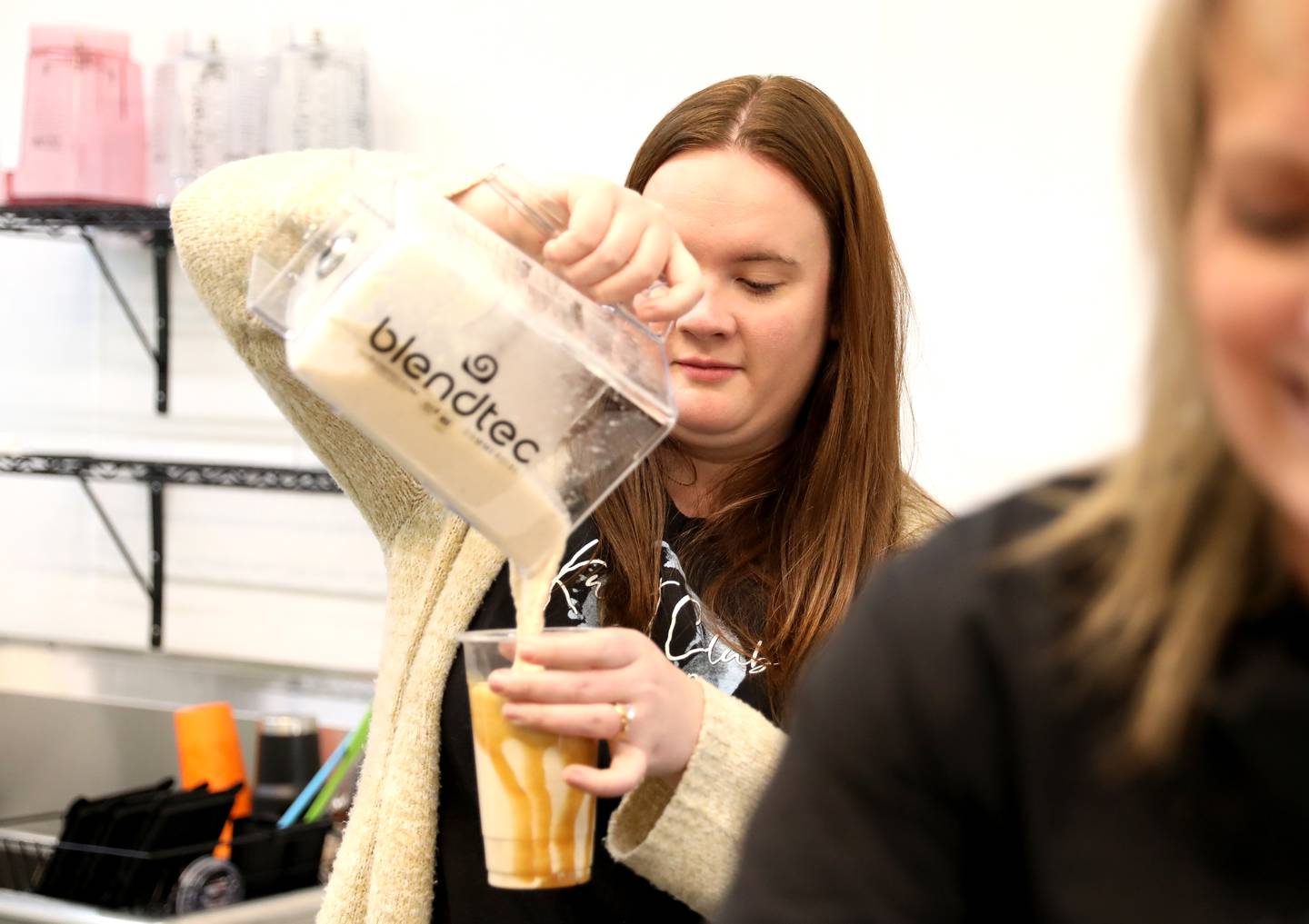 This is the first business venture for the mother-daughter duo. Palmisano previously worked in a similar business to Knight Club Nutrition, but wanted to branch out on her own.
"I've been in the health and wellness industry since 2005 and I love it. Plus, I wanted to work with my daughter," she said of opening Knight Club Nutrition.
Heinrich, who came up with the name for the company, said the "knight" refers to Kaneland High School's mascot, which she wanted to incorporate into the name.
"We were trying to come up with a cool name, and 'knight club' is a play on the word 'night club,'" she said. "It's the healthiest nightclub you'll ever go to."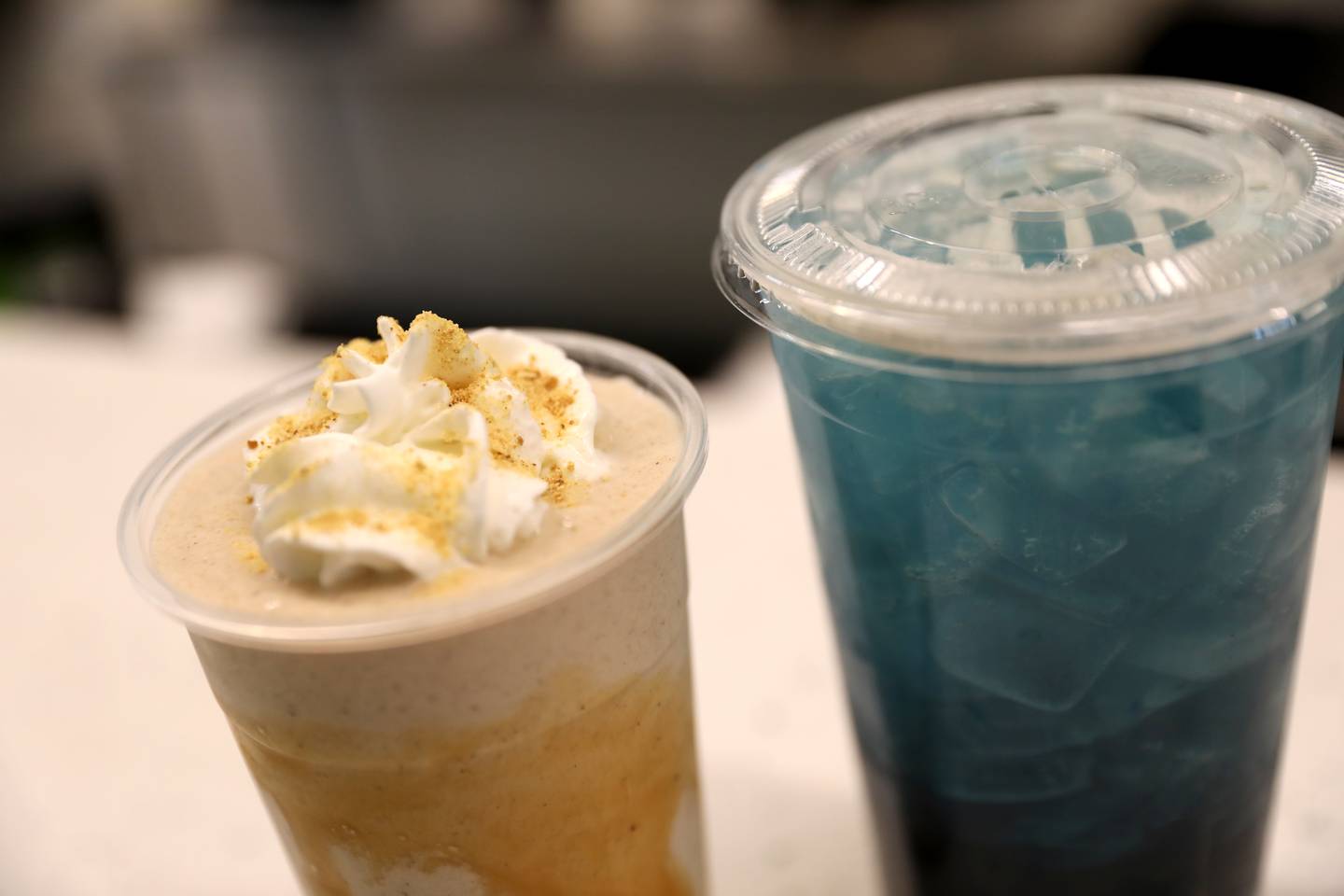 Both women said that local businesses and residents have already given them tremendous support in the few months they've been open.
"Elburn is such a welcoming community," Heinrich said. "We have had regular customers since the beginning. They love our products and feel good. We are a company that people come to every day for a shake for lunch or after training."
In addition to enjoying a shake or tea, Palmisano said she also hopes Knight Club Nutrition will become a staple of the community where people can gather.
"We have a game table, a puzzle table, a bar," she said. "We want this to be a place where people can come and have fun."
Knight Club Nutrition is open from 7 a.m. to 2 p.m. Monday, Tuesday, Thursday and Friday; 7 a.m. to 4 p.m. Wednesday; and 8 a.m. to 1 p.m. on Saturdays and Sundays.