IIn the London branch of TK Maxx on Kensington High Street, just two men peruse the menswear floor. It comes just days after Prince Harry revealed in his memoir Spare that he shopped for "everyday casual clothes" at the designer discount chain. Similar to Harry's "system" that he explains in his book, they both "work on one rack and another," before standing in front of a mirror holding sweaters and jeans to their bodies instead of using changing rooms. Maybe the king is on to something?
Before moving to California and sporting a more polished look with luxury brands such as Celine and Brioni suits, Harry took a more casual approach to fashion. "Nice and comfortable", that's how he sums it up in his book.
The designer discount giant offers shopping at its most basic level. He describes his stores as "no frills". Clothing is simply divided into categories such as tops.
The retailer manages to keep prices low, up to 60% below the suggested retail price, by buying current and last season's stock from overstocked manufacturers and overstocked department stores.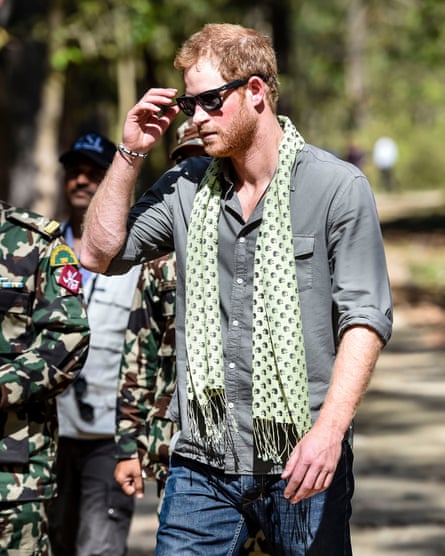 Items and brands vary from store to store. But in the menswear department at the Kensington High Street store, Harry's local branch, there are rails and rails of Ben Sherman plaid shirts (£27.99), Tommy Hilfiger jeans (£49.99) and polo shirts from Gant (£39.99 ). Harry's ill-fitting shirts and baggy jeans circa 2013 suddenly all make sense. There's even a whole shelf of his favorite woven belts.
A member of staff confirms that there is no warehouse and they never know what items are coming. Instead, they receive a weekly delivery on Sundays (some stores get it every day) of stock, which they put directly from the truck into the store.
All shelves are on wheels so managers can change the layout of the store to match the ever-changing inventory.
Harry says he was shopping 15 minutes before closing time. Staff say the only time the shop is really busy is during the Christmas period, describing it as "madness". It's more likely that Harry took the supermarket clearance approach, limiting the amount of time spent searching through an endless mass of clothes with pieces crammed together.
Harry also claims that he "especially likes their once-a-year sale," a quote that went viral and left many wondering if he actually understood how the discount store worked.
A spokesperson for TK Maxx says: "While we are delighted that Prince Harry is a huge fan, we thought we should explain that we are not actually in the business of selling. Instead, we offer great value, style and savings all year round."
In its defense, there is a clearance section near the men's changing rooms on Kensington High Street with yellow price tags offering even deeper discounts. Consider a Ben Sherman cable shirt for £18 and Folk cargo trousers for £24.99. Very good for the Prince era of the late twenties.
Store staff confirmed that they had never actually seen Harry or any other members of the royal family. However, the "Love Island crew" are regulars and are excited to tell me that they saw the musician Stormzy a few weeks ago.
Originally from the US where it is known as TJ rather than TK, the first UK TK Maxx opened in Bristol in 1994. Introducing a new way of shopping for designer pieces, there are now 352 independent stores, almost half of which are located in retail parks.
The UK's sixth-biggest fashion group reported turnover of £2.1bn in September, compared to £1.3bn in 2021.
The chain has gained something of a cult following over the years, particularly among the fashion crowd and there's no doubt that Harry's comments will further fuel interest.
Stylist Joseph Parker runs the Instagram account tkfashun where he highlights the week's best finds from the Oxford Street branch. Meanwhile, insiders say the Ealing store in west London is the best for Vivienne Westwood, while the Fort Shopping Park branch in Manchester always has plenty of Marc Jacobs.