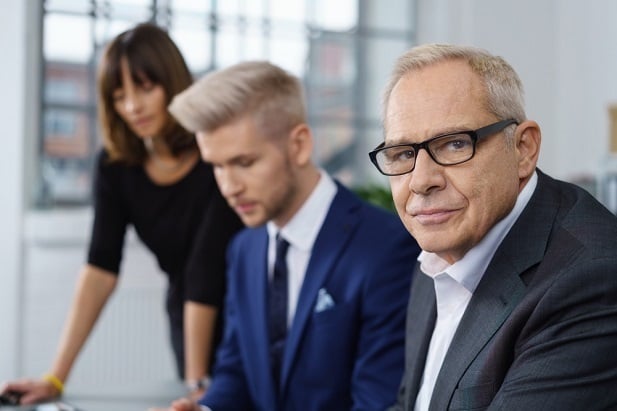 Inflation and supply chain issues have adversely affected the pension plans of business owners over the past 12 months, forcing many to seek advice from a financial adviser. More than eight in 10 said they have worked with an advisor and two-thirds have changed their retirement plans, in a new TD Wealth survey of more than 700 business owners.
"In a time when investors have greater influence over what they invest in, how they invest and with whom they invest, financial advisors must demonstrate their value," said Alyson Klug, head of US Wealth National Sales for TD Bank. "Despite the rise of automated investment platforms, our research shows that investors still consider their advisors' recommendations for new investment vehicles to be a commodity.
"Investors are looking to their advisors for help in meeting their financial goals and are exploring new opportunities to do so, demonstrating that there is still value in working with a financial advisor."
The survey showed several positive trends for advisors. Confidence in achieving retirement goals is higher among those who work with a financial advisor (83% compared to 75% of those without). Furthermore, 43% of business owners who work with a financial advisor said they communicated more frequently with their advisor in the past year.
Amidst turbulent market conditions, business owners are turning to new investment vehicles to find returns and seeking advice from their advisors:
63% of business owners said they are exploring a new investment opportunity for their retirement portfolio, including digital assets (43%), private markets (40%) and investments focused on environment, society and governance (30%).
Among business owners who work with a financial advisor and have explored new investment opportunities, 80% received these investment recommendations from their advisor.
"Ideas for New Investment Opportunities" was listed as the number one most useful content from financial advisors among the owners who work with them.
Business owners continue to seek autonomy and flexibility for their personal investments, with more than half saying they used an auto-invest platform in 2022, including 40% who used an auto-invest platform before last year. More than half (57%) of all owners expressed satisfaction with the auto-investing platform they use.
Advisors have an opportunity to strengthen their partnerships with business owners as they face several challenges in the coming year.
"Record inflation and supply chain issues present significant challenges for business owners, and while both are showing signs of improvement, the effects will be felt in 2023," said James Beam, senior vice president and head of investment management, brokerage, planning, retirement and strategy. for TD Wealth. "Business owners depend on registered financial professionals to navigate short-term volatility and assist in the long-term success of their financial plans,"