When Brewer Stouffer and his former business partner began construction on their Roman candle pizzeria restaurants In 2004, they were excited to offer the community great food with fresh produce.
Over time, the local chain expanded to six locations on Williamson and Monroe streets, in Middleton, Fitchburg, Whitefish Bay and one at the Madison Children's Museum. At one point, all six restaurants were open at the same time.
Stouffer was proud to be one of the "early adopters of local produce," he said. They have over 50 domestic products on the menu.
But earlier this week, Stouffer and his team announced they were closing the last Roman Candle pizzeria, located in Middleton. The restaurant will take orders until closing on February 4th. They made the decision after struggling for several years to maintain their business.
"With nearly two decades in the hospitality industry, a lot has changed," Stouffer said. "A lot of the things we did were pioneering…like sourcing local produce, really trying to embrace the neighborhood and trying to serve fresh, well-made food, nothing frozen, making everything from scratch.
"That was really special because a lot of people didn't do that, especially in pizza."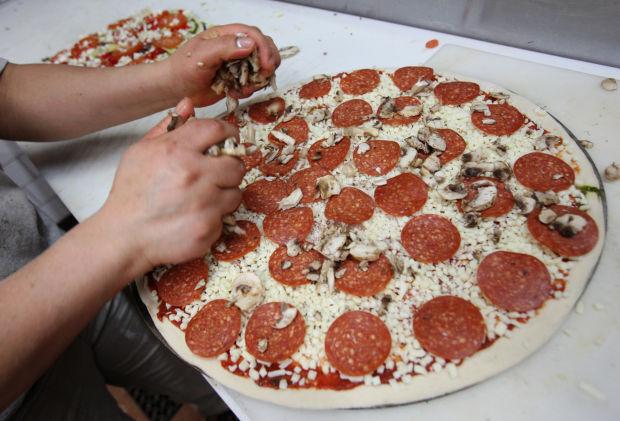 Stouffer said there have been big changes in the food and pizza industry over time. Much of the company's sales came from people coming to restaurants, but as delivery apps like EatStreet, UberEats and GrubHub began offering food and pizza directly to customers' homes, Roman Candle found it difficult to keep up – and difficult to maintain delivery drivers.
"People started delivering and taking out food more often," he said. "It has reduced the market share of pizza in general. In addition, we started to find it very difficult to hire drivers, because there are a lot of people who want to drive.
"The things that made us special, like local food, delivery options, (pizza) keeping well in a box and all those things, stopped being special," he said. "It became more of a commodity, because you could get anything in a box and it could all be delivered."
As a result, while sales were stable at the Middleton location, they decreased at the Williamson Street location, which closed in May.
Stouffer said the pandemic has exacerbated these problems. Restaurant staff had to add health protocols, wear masks, prioritize cleanliness to a much higher level and be constantly concerned about public health. He noticed the effect it had on his team.
"I was really good at retaining managers because they would stay for many, many years," Stouffer said. "But they would always, one after another, burn out because a manager who only has to cook or a manager who has to carry pizzas or tables or wash dishes or whatever, they are not able to manage.
"Everyone did everything just to keep the places. And it just becomes a grind. You see people burn out and it becomes harder for you to grow your business. You just do what you can to keep it going. It's exhausting."
The Roman candle is not alone in such struggles. Labor shortages and burnout have been rampant in the local restaurant industry since the outbreak of COVID-19.
Stouffer said he is grateful for the dedicated people he has worked with for nearly 20 years.
People work in the restaurant industry "not because they make incredible amounts of money or because it's glamorous, or because it's easy. It's hard work. And yet, people who do it usually enjoy making other people happy.
"That's an aspect I share, I got it from my mother. I personally really enjoy cooking and entertaining. I love to prepare meals for my family and friends and I have that in me. I'm going to miss being around other people who get it and care about it."
Stouffer continues to help other business owners with branding and marketing.
"I've always been a storyteller," Stouffer said. "I have always been interested in building and helping brands and companies grow. I've been really excited for many, many years about growing Roman Candles.
"I loved it and now I'm helping other companies that want to get better and figure out how to work with new customers, better customers, different customers."