Many people often ask me how I got my first job in the fashion industry?
In addition to gaining professional qualifications at a fashion school and an internship at a fashion company, here are my five tips for finding a job in the fashion industry and surviving in it.
Hobby or career?
The first important question you must ask yourself is: how seriously do you want to work in the fashion industry? Do you see yourself as a hobbyist, a fashionista or to dedicate your whole life to a fashion career? Your goals and intentions will determine your path.
The fashion industry, with its fast-paced atmosphere and no time to rest mantra, is highly competitive. It's not always glamorous. I've seen too many give up because the reality is different from what they dreamed of.
For those inspired by The Devil Wears Prada, I'm 99 percent sure you'll be disappointed. Unless you're meeting with clients every day, cozy sweaters and sweatpants are standard in the office. Even at major trade events, fashion insiders are rarely seen under the lights – everything is strictly behind the scenes.
So don't imagine many flashy events. Most of the time off from fixed deadlines is spent getting as much rest as possible. If you love taking photos of events on Instagram and wearing trendy fashion items, I suggest you choose a career in tech and finance.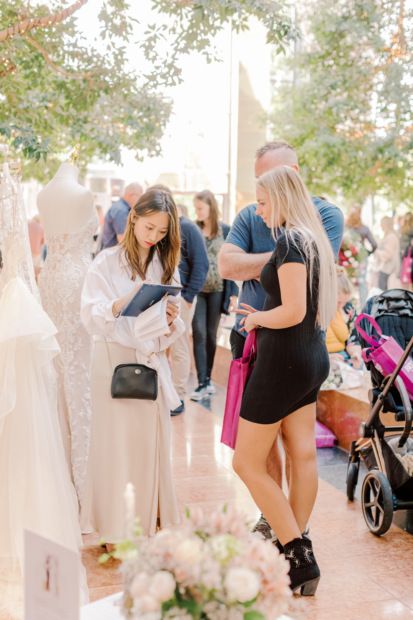 Don't mince words
Visuals speak louder than words. Don't just say I love fashion. Show!
Start your own project to show your passion for it – and get on with it. Whether you're in design, styling or something else, choose the right social media platforms to showcase your work professionally – and with personality. Tell your story and concept to the audience.
For professional exposure, submit your preparation—for example, a fashion photo shoot—to an online magazine. Wedding Sparrow and Magnolia & Rouge are reputable online platforms that we want to be named after in my field of weddings.
Networking made easy
The influence of social media was enormous. When I started my fashion career 10 years ago, the lines of Instagram and LinkedIn had not yet fully blossomed. Today, they are an essential tool for tracking direct contacts. It's so easy to send a DM to someone you admire as an artist or mentor – especially in Denmark.
I have met a lot of talented artists through Instagram and this has allowed me to offer a wide variety of curated photo shoots to a wide range of potential collaborators.
In Denmark, it is common to arrange a coffee meeting with someone in the industry, either through a referral, community networking or direct access via Instagram or Linkedin. You may get a chance to visit their workplace and talk to their colleagues.
I met my current production assistant through the Facebook community and quickly planned for her to visit my studio after an online meeting. After all, geographical complications are no longer a concern if you want to meet someone.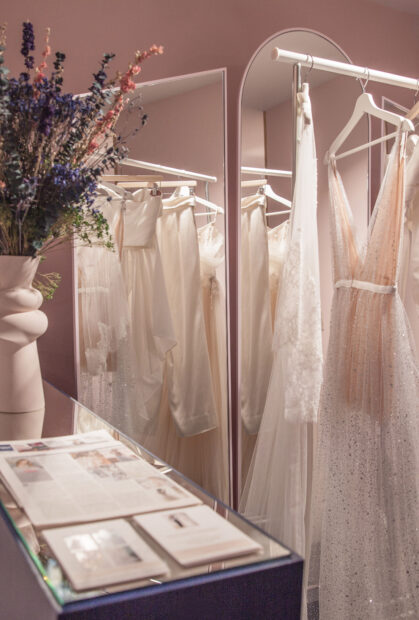 Get to know the ecosystem
When we are drawn to a mannequin dressed in flattering clothes in a shop window, or a model in an advertisement or on a catwalk, it is all part of a much bigger picture that includes so many different industries. Which departments are involved in the ecosystem? And which area attracts you the most?
Although I have always been a fashion designer at heart, my role was never limited to just designing. I have explored many different areas – especially those that are strongly related to my expertise.
For example, production, sampling and style are closely related, so it was invaluable to have a good understanding of what was involved. This helps you communicate better, minimize cross-departmental conflict, and streamline workflow.
After all, I connect with them every day; it is necessary for good teamwork. Learn their 'language' and consider their perspective. Meanwhile, the comprehensive skills you acquire will be fruitful when you face challenges.
Go where they go!
If you want to be a designer, you can't just look for seasonal trends. To be a trendsetter, you have to go where they find inspiration. When you know how to take a step forward, you get closer to the circle.
Visit museums, galleries, fabric fairs and insider exhibitions. Top tip: travel to Premiere Vision in Paris, where you can see what upcoming fabrics top international designers have in their collections six months in advance.
And plan a visit to CIFF and Revolver during Copenhagen Fashion Week. These are fairs for buyers where you will learn how the wholesale market works.
Check to see if your favorite fashion brands are hosting in-store events. In addition to the seller, you will be able to meet the PR manager, designers and even the CEO.